Bonanno Family Olives and Gourmet Olive Products
are some of the very finest in the world.
---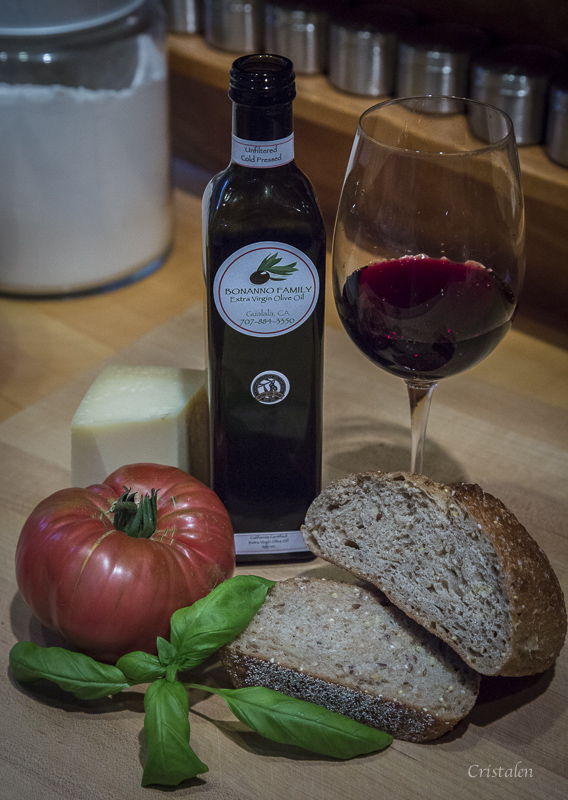 Friends gather in the kitchen...
Bonanno Family Gourmet Olive Products are
California Certified Cold Pressed, extra virgin olive oils.
Our oils are as follows: Arbequina olive oil, garlic dipping oil,
fresh flavored extra virgin oils of the following flavors:
lemon, lime, mandarin blood orange, orange, habanero,
jalapeno, red chili, basil, garlic, rosemary, and cilantro.
Our gourmet grape products are as follows:
Merlot wine vinegar, blended vinegar of cabernet,
zin, merlot grapes organically growen and certified no sulfites.
We also have a line of flavored balsamics,
which are white peach, pomegranate, white and dark balsamic.
The olive cured products are as follows:
sevillano, orchard blend, Greek style black olives,
Greek-oiled cured olives, olive tapenade, marinated Sevillano .
The hand stuffed olives are Habanero,
bleu cheese, lemon rind and pimento stuffed.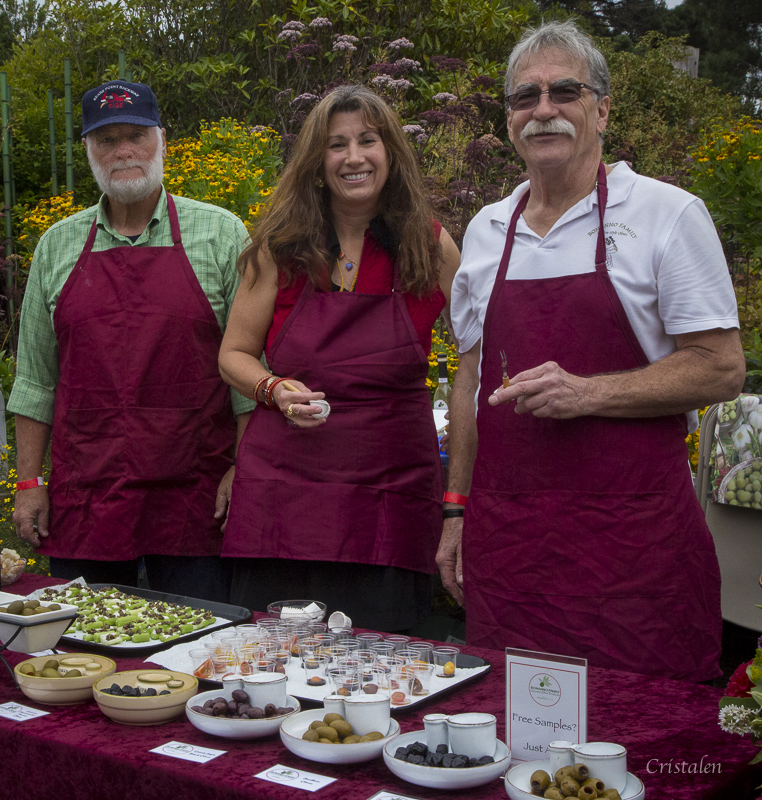 John Bonannno & Team at Wine Song 2014
---
You are going to have to taste our products
to really understand what we have to offer.
Try and catch us at one of the
Sonoma or Mendocino Farmers' Markets
We are available for Retail Locations,
Special Orders & Tasting Events
Our products can be purchased in
Surf Market in Gualala
Gualala Supermarket
Harvest Market in Fort Bragg
Coastal Organics Co-0p Market in Point Arena
Gualala Farmer's Market, Saturdays 9:30-12:30
West End Farmers Market, Santa Rosa, Sundays 10-2